L.I.F.E.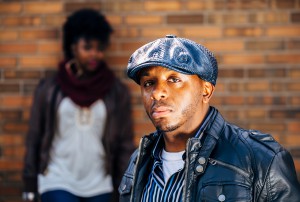 Spoken Word / Gospel Rap artist
                  The artist whose pseudonym is L.I.F.E. (Love In Faith Eternal) was born and grew up in Gary, IN. He has been writing since elementary school. L.I.F.E. graduated high school from Emerson School for Visual and Performing Arts. There he majored in Drama and Technical Theater. L.I.F.E. received his Bachelor of Science (with Distinction) in Organization Management from Calumet College of St. Joseph. He released his first single, "WORD Power" in 2012 ." In The Midst of The Storm" is the second single. He released "WORD Power (Battle Anthem)" in 2015. The title of the EP that he is currently working on is Breaking Ground. The title of the full length album is The Solid Foundation.L.I.F.E. has been influenced musically by hip hop, jazz, blues, R&B and gospel. Some of his favorite gospel artists are CeCe Winans, J Moss, Flame, Da T.R.U.T.H., Marvin Sapp, Karen Clark Sheard, Tye Tribett, Kirk Franklin, Micah Nelson, Andy Mineo, Rance Allen Group, Ambassador, Nicole C. Mullen, Thi'sl, Tedashii, Donnie McClurkin, William Murphy, Jai, Canon, Bizzle, Json, Mary Mary, and Trip Lee.
           L.I.F.E. is a Gospel and Spoken Word Artist, an Author, Minister, Community Organizer, Entrepreneur, Writer, and Inventor. He is currently performing and ministering at schools, churches, and outreach centers. He is the Founder and President of L.I.F.E. LLC.